Super Heroes – Arts and Craft Ideas
 Superhero Craft Ideas for Kids
Make a superhero out of any material you can imagine with our collection of superhero arts and crafts for kids!
By: Jaclyn Holtzman, Editor, AllFreeKidsCrafts.com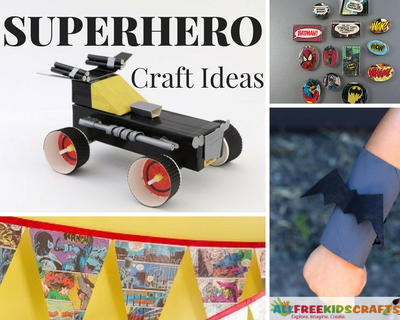 It's a bird! It's a plane! It's a craft! Thank goodness for crafts kids can make or we'd all be running around with ants in our pants permanently. When the kiddos start to get restless, and you're all out of ideas, don't even begin to sweat. This looks like a job for AllFreeKidsCrafts, which can handle it with no problem at all. We have an endless amount of crafts and activities to keep those mini heroes busy and happy.  Especially for those days when the world seems like it's ending…
…Have no fear, AllFreeKidsCrafts is here. That's right. It's your friendly neighborhood craft-man with 30+ Superhero Craft Ideas for Kids. As craft-man's sidekick, it is your mission to save the day with some awesome superhero art projects to entertain and to amaze the citizens of Craftsville. Whenever the villain, boredom, hits, it is your job to sweep in and rescue all victims by presenting one of the great ways to create a superhero. Show the villagers how to get dressed up like a superhero, ways to eat like a superhero, and how the town can be decorated to welcome a superhero.
Table of Contents
Superhero Crafts for Elementary School
Superhero Art Projects
Superhero Costume Ideas
Superhero Food
10 Fun Superhero Facts
Superhero Crafts for Elementary School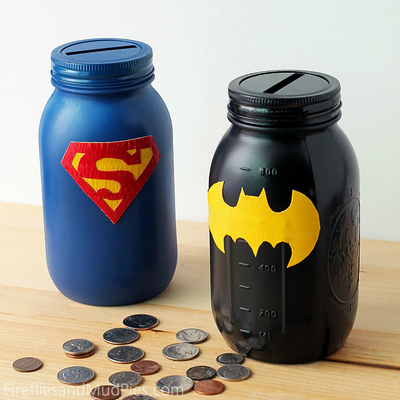 Encourage your miniature hero to make these superhero crafts for elementary school as they explore the constant struggle between good and evil. They can cozy up with a Spider-Man pillow at night to acquire Spidey Sense in their dreams, or they can build their very own Batmobile out of duct tape! With these superhero crafts for kids, your child's imagination is guaranteed to soar higher than Superman himself! You'll be sure to find a superhero craft for your child's favorite superhero.
Fun Duct Tape Lego Batman Craft

Flea Market Superhero Magnets

Spider-Man Throw Pillow

Super Balloon Juggling Balls

Superhero Comic Book Banner

Amazing Spider-Man Trunk

Batman and Superman Decorated Boxes

Superhero Banks from Mason Jars

Comic Book Picture Frame

Superhero Storage Jars

DIY Personalized Superhero Glass

The Hulk Goody Bag
Making bracelets is a fun activity for kids of all ages! There are plenty of do-it-yourself bracelets included in our collection that are totally doable for the little ones: How to Do A Friendship Bracelet and 30 More Do it Yourself Bracelets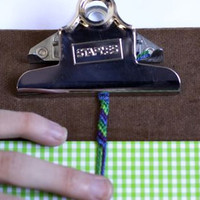 Superhero Art Projects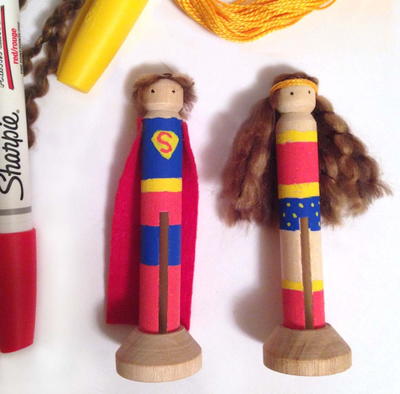 Whether your little ones love to paint or color, it's no secret that they love to create their own works of art! Among this list of superhero art projects, you'll find toilet paper roll crafts, popsicle stick crafts, and tons of other superhero arts and crafts your little ones will love.
Batman and Robin Tube Toys

Iron Man-Inspired Paper Tube Craft

Avengers Bookmarks

Comic Book Fight Words

Batman Lego Craft

Superhero Paper Tube Doll

Super Hero Clothespin Dolls

Cardboard Tube Wonder Woman DIY Superhero
Superhero Costume Ideas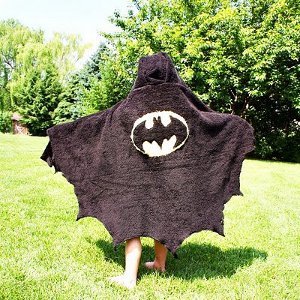 Every superhero needs their own awesome ensemble. When the villians see how official your child's superhero costume is, they won't come anywhere near them. Their shield will bounce any evil that they shoot out right back at them, and it will wipe them out for good. Their personalized cape and mask will intimidate the bad guys, and with or without a battle, they're guaranteed to win. Let your child's imagination run wild as you work together to create these amazing superhero crafts for kids, and watch average play time become an action-packed adventure.
Dark Knight Bathman Towel

Comic Book Hero Capes

Captain America's Vibranium Shield

Easy Superhero Capes

Starry Superhero Masks

Super Fun Superhero Capes

DIY Batman Wrist Cuffs

Superhero Paper Plate Masks

Easy Superhero Cape Project

Superhero Cuff Toilet Roll Craft

DIY Superhero Mask Template

DIY Wonder Woman Cuffs

How to Make a Superhero Shield

Incredibles Superhero Costume

Fantastic Felt Superhero Masks
Inspire your little one's creativity with these cool kids craft ideas! Download your free copy of our eBook today: 14 Crafts for Boys: Sports Crafts for Kids, Superhero Crafts, and More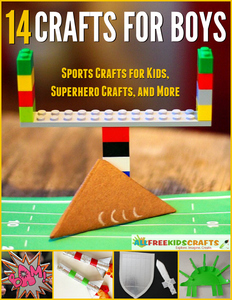 Superhero Food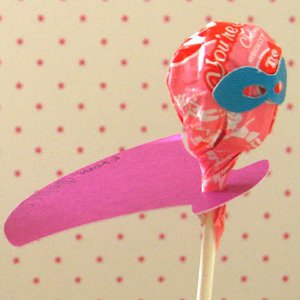 The best superhero crafts also double as a snack. After all, to fight like a superhero, you have to eat like a superhero. Eat a Spider-Man cupcake to suddenly develop the ability to shoot webs out of your wrists, or munch on Batman cookies and find yourself flying over the city stopping evil. Assemble, Avengers! in your belly, and combine the power of some of the best superheroes all together! These superhero craft ideas make crime fighting super sweet. For extra fun, bring these delicious desserts to your child's birthday party!
Spiderman Webbed Cupcakes

Supercookies

Superhero Cupcakes

Superhero Peep Pops

SuperPops

Captain America-Inspired Edible Jar
Have fun with your kids outside with our collection: Girl and Boy Scout Activities: 40 Fun Outdoor Activities for Kids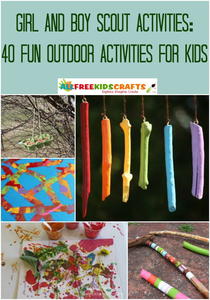 10 Fun Superhero Facts
Think you're Batman's biggest fan? Do you know everything there is to know about your favorite Marvel characters? Test your knowledge with these 10 superhero fun facts:
Superman was supposed to be bald, and his character was originally written as a world-dominator rather than a world-saver!
The Joker has a super power too! Comic book writer Grant Morrison stated that the Joker suffers from "super sanity." This is a heightened state of insanity that gives him an intense understanding of the world around him. Sometimes, he's even aware of how insane he really is!
Marvel Comics once needed a hero of their own! After the first edition of Captain America was released, the company needed police protection for a few weeks. The reason? Steve Rogers was shown hitting Adolf Hitler!
Harley Quinn wasn't always just the Joker's sidekick – in one comic, she has her own team of "Quinntets" to do her bidding!
Marvel's Wolverine was originally going to be called the "Badger"…
…And Spider-Man was almost known as "Fly-Man!"
Professor X from the X-Men was inspired by the real-life MLK; the character Magneto was inspired by Malcolm X.
As for Marvel's Dr. Doom? He was inspired by Darth Vader!
Batman's first appearance was in Detective Comics #27, which was released in May 1939. This comic is now worth about $350,000.
Ever wanted to visit Gotham City? Try New Jersey! That's where the fictitious world of Batman is supposedly located. And if Metropolis is more your speed, just zip on over toDelaware, the unofficial home of Superman and friends.